An internship is one of the most important investments you can make in your future. In today's competitive workforce, you need to graduate with experience and we can help. Our program guarantees an internship placement. Our dedicated staff works to match you with an internship that fits your interests, skills and career goals.
"The staff did an excellent job placing me in an internship that fit my interests and goals. The program also provided me with other opportunities that I would not have had if I had been in D.C. on my own."

Caleb Ashley, University of North Carolina at Chapel Hill
Citizens Against Government Waste Intern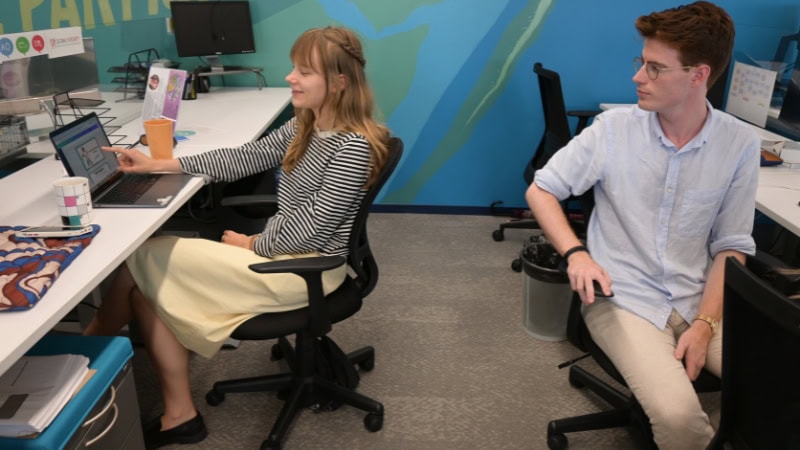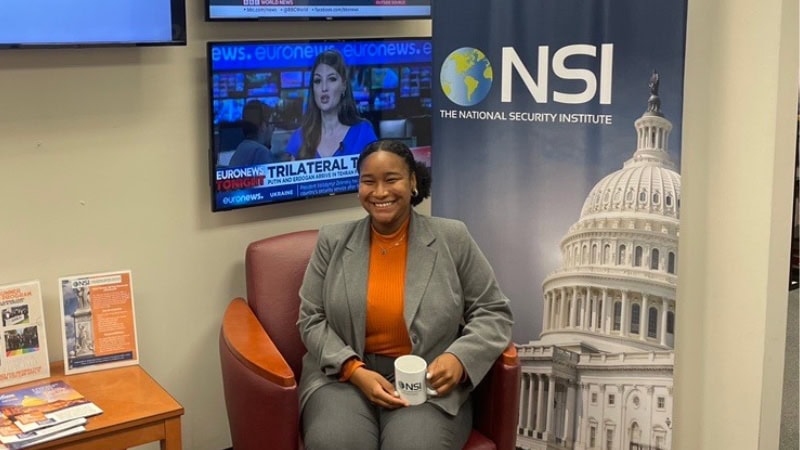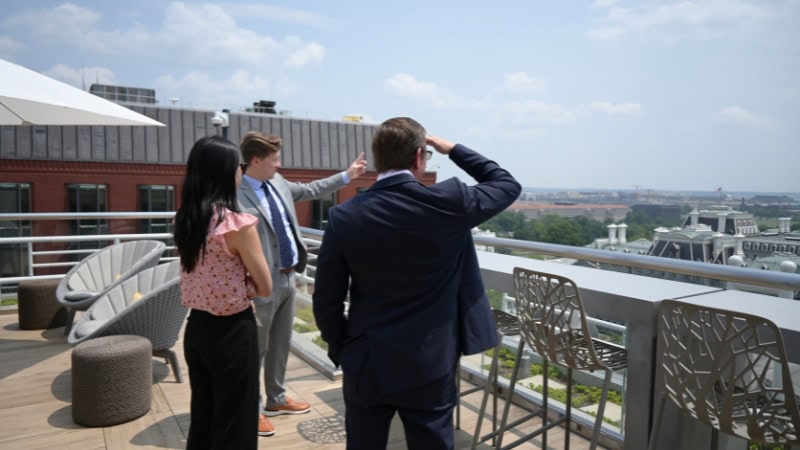 Internship Placement Process
Why TFAS?
We have strong relationships with hundreds of D.C. organizations. In the last 50+ years, we've placed more than 8,000 interns with thousands of organizations in the Washington Metropolitan area. Our vast network of connections ensures your resume ends up on the top of the hiring manager's pile.
From the time you enroll in our program, dedicated staff will guide you through the internship placement process. You'll be assigned your own internship coordinator that will ensure you are placed at an organization that matches your interests.
We guarantee an internship placement. Internship competition is stiff in Washington. Each summer more than 40,000 students flock to the Nation's Capital to intern. D.C. is home to thousands of organizations in various fields including, Congress, federal agencies, think tanks, Fortune 500 Companies, government affairs firms, embassies, nonprofits and international non-governmental organizations.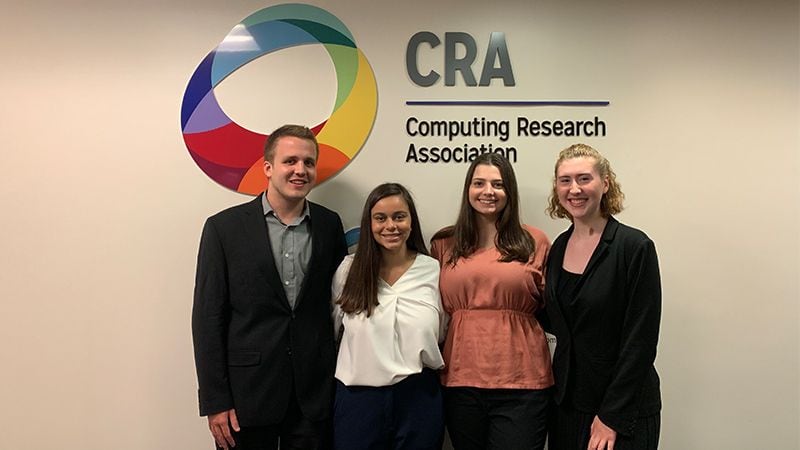 The First Steps Toward Your Internship
Tell us about yourself. Once you enroll in our program, you'll complete the Internship Questionnaire. This is the first step in getting to know you, it outlines your skills and experience, the issue areas of interest to you and your preferred organization types.
Develop a game plan. Next, we chat with you over the phone to better understand what you are looking to gain from your internship experience. During the call, we will discuss specific sites and outline a strategy for securing the best options for you.
Tailored internship resources. Our team will review your resume and provide personalized feedback to ensure you are a competitive candidate in the Washington market. Additionally, we will make sure you are ready to ace the interview. We will provide you with practice questions, interview tips and resources on researching organizations.
By your side the whole way. Once the program starts we will prepare you for your first day and be there for you throughout the summer to ensure you have the best experience possible.
94% of students said that the program helped them to develop professional skills for the workplace.
During the Internship Placement Process
Communication is key. Our placement team will stay in contact with you providing updates and guidance until you are placed. If you are not selected for a position after an interview or if you truly feel the internship would not be a strong fit, the process will continue until a placement is confirmed.
Timelines. Applying for the program early always ensures that more opportunities are available, but does not necessarily guarantee an early placement as the process can last up to three months. Good things take time!
Internship sites are all accessible by public transportation making your commute to your internship and class a breeze.
"A highlight from my internship was being able to watch congressional hearings and listen to the committee meetings. It was wonderful to see how government works up close."

Elizabeth Rencher, Colorado State University
National Council of State Housing Agencies Intern
The Benefits of Internships for Real-World Experience and Professional Growth
Grow your network. In Washington, who you know is just as important as what you know. Internships allow you to meet professionals in your field and other interns that share common interests. Knowing people in the right positions can make all the difference when it comes time to find your first job or get letters of recommendation.
Gain real-world experience. Step away from the sideline and prepare to learn by doing. Having experience in a particular field or industry can give you a competitive edge after graduation; even entry-level jobs prefer experience. Internships also strengthen confidence in your work and show you what it's like to work in that field.
Cultivate professionalism. You'll gain insight into what it's like being a Washington working professional and hone in on soft skills like communication, leadership and time management. Additionally, you'll learn about company culture, structure and employee relations which will all help inform your future employment decisions down the road.
TFAS anticipates that many organizations will continue to provide hybrid or virtual internships for students as they adjust to changing modes of operating in today's more flexible and dynamic work environment. While TFAS will strive to place students in internships that meet their preferred work arrangement, students should be aware that not all internships will provide in-person work opportunities and are encouraged to focus on the substance of the work rather than the mode in which it is conducted.
"The program staff was very responsive to my interests and needs. They worked to place me in an internship where my interests were matched."

Ryan Ramseyer, United States Air Force Academy
Center for Strategic and International Studies Intern
94% of students said the program helped them to develop professional skills for the workplace.