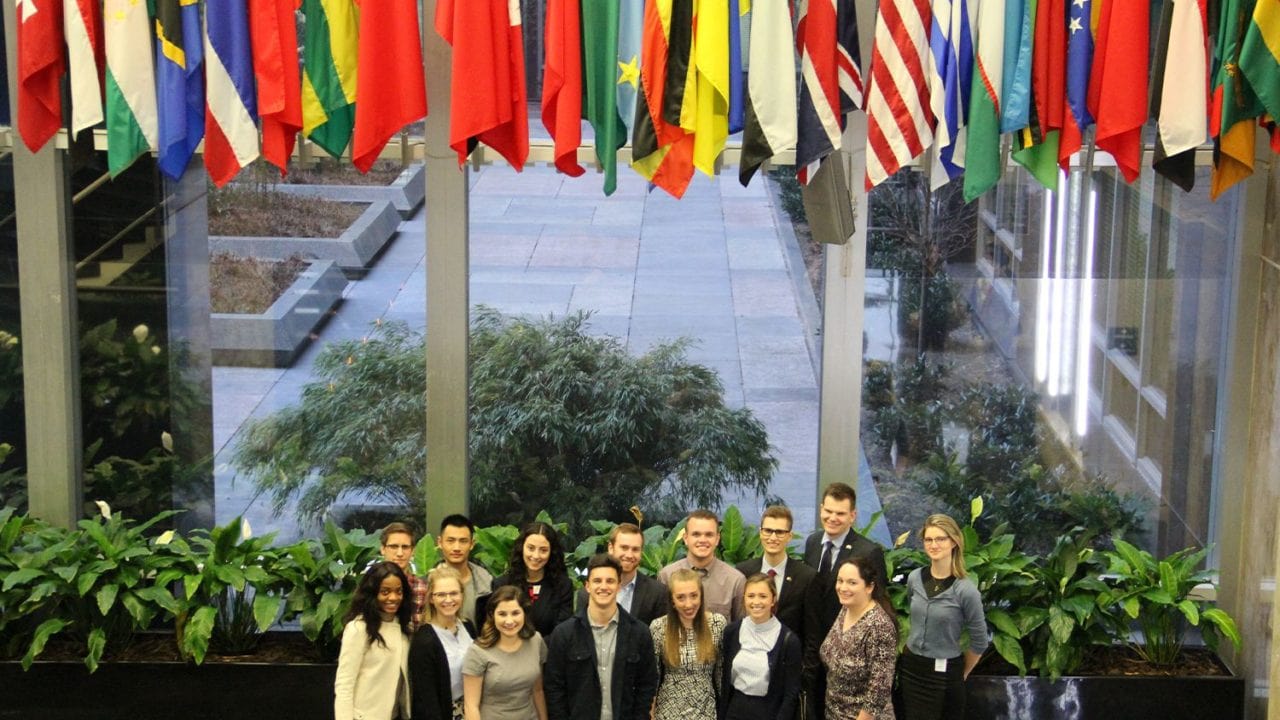 Full-Scholarship for Estonian Citizen
The full-scholarship to participate in The Fund for American Studies Academic Internship Program is available through the generous support of Louis DeJoy and his wife, former U.S. Ambassador to Estonia Aldona Wos. Scholarship funding includes, housing, tuition and a living stipend.
History
Louis Dejoy is an accomplished American entrepreneur, business executive, real estate investor, community leader and philanthropist.
Dr. Aldona Wos is a native of Poland, a graduate of the Warsaw Medical Academy, and a retired internal medicine and pulmonary medicine physician. Dr. Wos was appointed by President Bush as the U. S. Ambassador to the Republic of Estonia.
Mr. DeJoy and Ambassador Wos have been providing support for Estonian students to participate in TFAS programs for over 15 years.
Eligibility + Deadlines
Interested Estonian citizens must be 18 years old and have completed one year of university level coursework. Candidates must complete an application by Tuesday, January 21.
What's Included?
Recipients will receive a full tuition and housing scholarship to participate in the Summer 2020 Academic Internship Program.
Program Components Include:
An internship placement in with an international NGO, policy group, think tank, media outlet or business.
Coursework in economics and government worth 6 credits from George Mason University and designed to complement your real-word experience.
Guest lectures featuring prominent policy and economics experts.
Networking through career-focused panels and small group discussions led by professionals working in a variety of fields and industries.
Students will be responsible for health insurance and travel to and from the United States.
"My internship enabled me to profoundly broaden my understanding on cyber security and U.S. policy. TFAS introduced us to many different viewpoints by organizing various special events. We visited many different institutions and meeting extraordinary people."

Laura Oolup, University of Tartu
Intern, National Defense University – College of Information and Cyberspace
Helpful Resources
Please contact Melissa Grannetino at mgrannetino@tfas.org with specific questions. For more information regarding International applicants, visit our Admissions page.